What are the aims of this research?
The goal is to develop a software system capable of helping clinicians interpret hip radiographs of children, focusing on the four most common diseases (Legg-Calve-Perthes disease, developmental dysplasia of the hip, slipped capital femoral epiphysis, and hip migration in cerebral palsy). These account for over 95% of cases of paediatric hip pathology. The system will aid the early detection of disease, and perform routine measurements usually conducted by surgeons to monitor the progression of disease.
Why is this research important?
The hip is the most common joint to be affected by disease in children, with radiographs taken to diagnose, monitor, and dictate treatment options. Hip deformities are painful disorders that affect 1 in 500 children. Children with hip deformities are more likely to develop osteoarthritis and often need hip replacement surgeries as young adults. In some cases, this hip replacement surgery could be avoided by treatment in childhood.
How will the findings benefit patients?
This work will help researchers to get a better understanding of childhood diseases affecting the hip. It aims to create better ways to accurately measure the hip and the severity of diseases affecting the hip joint in children. These measurements can be used to help predict future outcomes and allow doctors to select the best treatment for each child, reducing long-term pain and disability while also ensuring that similar standards are applied across different hospitals.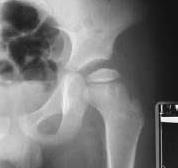 Perthes disease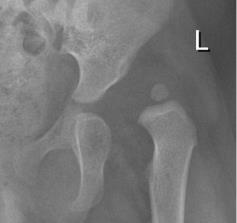 Hi dysplasia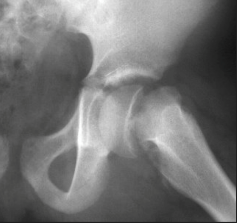 Slipped epiphysis

Cerebral palsy hip migration